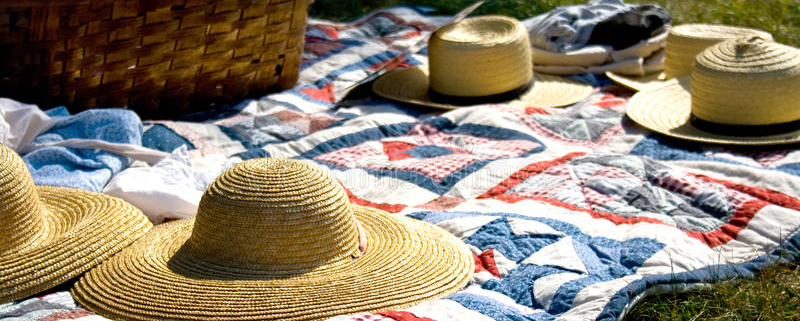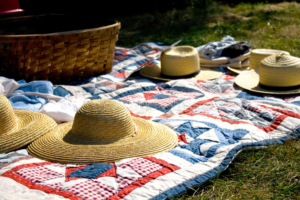 Quilt Guilds have been around for three centuries in the American culture, as formal and informal groups, meeting in churches and homes and barns.  Guilds are formed for various reasons and for specific causes from supporting the community to commemorating important people or events. The 19th century Guilds were known as 'quilting parties or circles', the 20th century quiltmakers formed groups in order to establish a sense of identity as well for education and mutual support.  During the last half of the century fewer mothers and grandmothers have passed on the traditions and techniques of quiltmaking to their children, the 20th century woman have been too busy making a living.
Enter modern quilters today who have taken quilting to a whole new level through Guilds.
In the 21st century American quilting is considered one of the last traditional crafts still being widely practiced, millions of people are making quilts every year throughout the world. Human beings are born makers, we all have a desire to create and to help others. Quilt Guilds help to support quilters in collective groups through teaching, sharing of ideas, community projects and supporting each other.
Grant County Oregon has an established Quilt Guild (Grant County Peace Makers) and has a new Quilt Guild (Strawberry Mountain Quilt Guild, established 2017) that are supporting exciting agendas along with teaching and sharing of ideas. Whether you have quilted for years or you 'have always wanted to learn' I urge you to see what these two Guilds are doing, the growing involvement with our community, bring art, beauty and support.  Strawberry Mountain Quilt Guild's 'Sit & Sew' make quilts for children receiving beds from 'Sleep in Heavenly Peace' as well teach new quilters the 'art'.  Grant County Peace Makers support Quilts of Valor and have provided hundreds of beautiful quilts for our veterans.
https://www.facebook.com/Strawberry-Mountain-Quilt-Guild-787293331655260
https://twistedstitchery.com/wp-content/uploads/2021/07/straw-hats-picnic-basket-quilt-old-fashioned-scene-89147714-1.jpg
533
800
Samni Bell
https://twistedstitchery.com/wp-content/uploads/2021/03/BellyAcresLogo.png
Samni Bell
2021-07-26 06:00:06
2021-07-29 16:13:22
Cuttin' it Up – Quilt Guilds